This compilation represents 10 years of the Seedsound label (2004-2014) and is the first physical media release we've put together!
This is a FREE CD release limited to 50 copies and contains choice tracks from artists gracious enough to submit their work over the years. Hand-assembled and complied from the original wave files onto "vinyl" styled CDs. Thanks to all of you for helping make Seedsound something great! If you're interested in a free copy, contact us here for email etc. All we ask is that you cover the small shipping cost for media mail (typically less than $4 in the USA).
Check out the audio previews below (160kbps). Thanks for listening!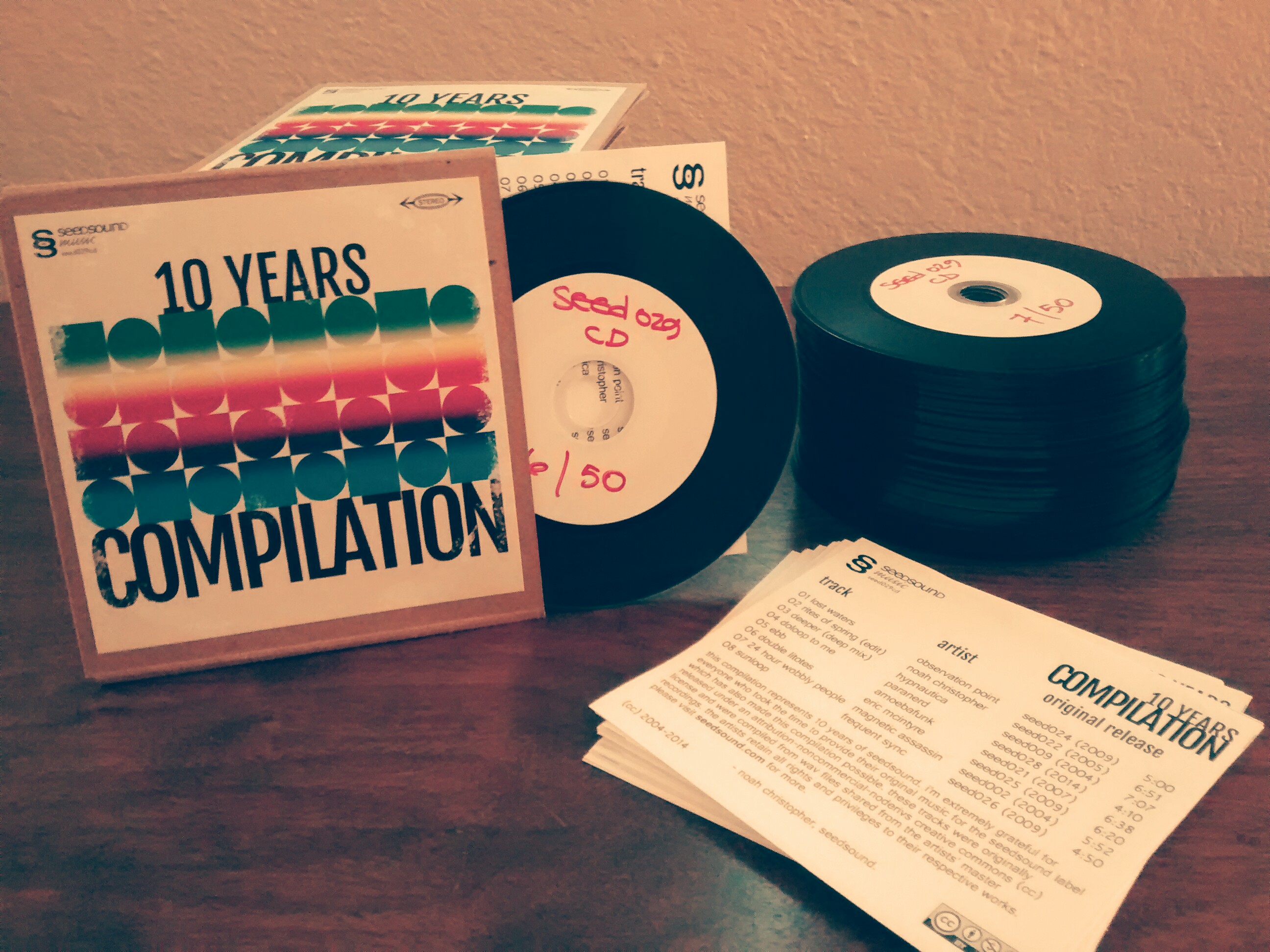 01 Lost Waters by Observation Point
02 Rites of Spring by Noah Christopher
03 Deeper by Hypnautica
04 Doloop to Me by Paranerd
05 Ebb by Amoebafunk
06 Double Litotes by Eric McIntyre
07 24 Hour Wobbly People by Magnetic Assassin
08 Sunloop by Frequent Sync