Macroscopic provides us with a short album of techy, 303-lined tracks based somewhat loosely on theatrical tropes.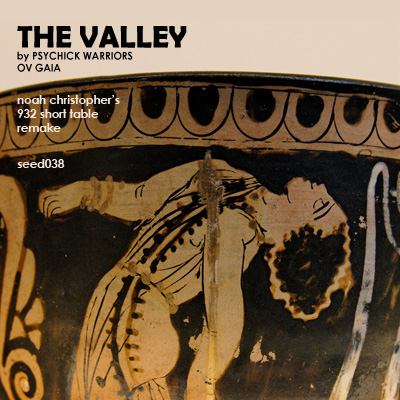 The Valley by Psychick Warriors Ov Gaia
(Noah Christopher's 932 Short Table Remake)
seed038
As part of Netlabel Day 2019, Seedsound's Noah Christopher offers a remake of PWOG's classic "The Valley" off of their amazing 1991 Maenad EP/single. Be sure to check out all the other participants in the Netlabel Day event here. Preview / download below:
Download 192k MP3 audio here.
Download 24 bit FLAC audio here.
LINE EP
by Macroscopic
seed034
Minimal. Macroscopic seeks to explore the audible realm while recognizing all that we hear is made up of much smaller or less noticeable sounds, often resonating from objects or creatures unseen.