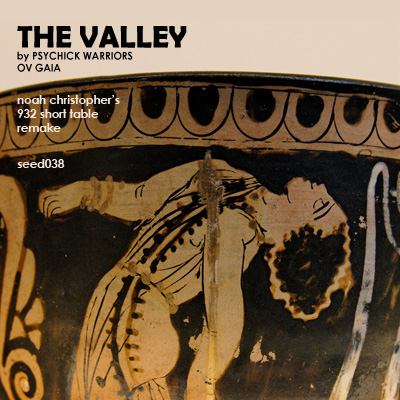 The Valley by Psychick Warriors Ov Gaia
(Noah Christopher's 932 Short Table Remake)
seed038
As part of Netlabel Day 2019, Seedsound's Noah Christopher offers a remake of PWOG's classic "The Valley" off of their amazing 1991 Maenad EP/single. Be sure to check out all the other participants in the Netlabel Day event here. Preview / download below:
Download 192k MP3 audio here.
Download 24 bit FLAC audio here.
Artwork: Maenad, by Python as painter – Jastrow (2007), CC BY 2.5, https://commons.wikimedia.org/w/index.php?curid=2585815. The original song The Valley (c) PWOG, all rights reserved. This version is for non-commercial and demonstration use only!